For contact us or book
a room call:
English, Spanish, Italian,
Japanese:
+66 (0) 87 061 8971
Ao Nang, due to its central
location in the Andaman
Sea and to its fabulous
topography and sporting
opportunities is, at the
moment, arguably
Thailand's best all-round
beach destination. It is
predominately a family and
sports destination. Whilst it
lacks wild nightlife and
young party travelers will
bore quickly, it does have a
few relaxed bars and two
nightclubs.
Ao Nang is, along with
Chiang Mai, one of
Thailand's two most exciting
soft and extreme adventure
sports destinations. The
home of two of the best
beaches on the planet,
Railay, is ten
minutes away by boat. The
town's location on the
eastern coast of Phang Nga
bay puts it Within easy
reach of all the fishing,
diving and kayaking sites in
the bay. A day-trip to Koh
Phi Phi is a
better way to visit the place
than staying there.
Ao Nang offers a wide
range of activities and
attractions, including
snorkelling, kayaking,
island-hopping,
climbing, diving,
spa/massage/beauty,
shopping, white water
rafting,
hiking, kayaking,
snorkelling, temple
visits, fishing parks,
elephant trekking,
cooking classes,
massage classes,
market exploration and
fishing.
WELCOME TO AO NANG VIP HOTEL
GUESTHOUSE IN AO NANG (KRABI)
ROOMS AND FACILITIES TO SUIT EVERY NEED
DAY TOURS - EXCURSIONS- TRANSFERS - RENT A
BIKE
The experience in the field of tourism allow us too provide our costumers with numerous excursions to
suit all pockets. We will help you plain your stay in Ao Nang according to yours needs.
Booking excursions, Bus to Bangkok, rent scooters, tuc tuc service, ferry tickets for all destinations
and taxi transfer.
The Ao Nang VIP Hotel is the only spanish guesthouse situated along the bay of Ao Nang in Krabi.
Overlooking the Andaman Sea, it offers easy access to the beautiful islands and bays including Phi Phi island,
Koh Kom, Railey Beach and Phang Nga Bay.
Our guesthouse is a family-run spanish management and is designed to meet all customer needs.
The Ao Nang VIP Hotel guesthouse will be a reference point for all of our customers by enhancing our services
including free Wi-Fi, schedules and reservations for day trips, packed lunch service (the only one to Ao Nang) ,
rental scooters and cars, taxi transfers, ferry tickets, and these are
just some of our services !!
Ao Nang VIP Hotel Guesthouse rooms are equipped with air-
conditioning. All rooms feature beautiful views of the natural
landscape and offers any comfort to ensure an unparalleled
sense of relaxation.
The hotel offers many recreational opportunities such as massage.
Whatever the reason that prompted you to visit Krabi,
Ao Nang VIP Hotel Guesthouse is the perfect place for an
exhilarating and exciting break.
At Ao Nang VIP Hotel Guesthouse, rooms are made every effort to
make guest feels at home. To do this, the hotel provides the best in
terms of services and facilities.
Safety deposit box at reception, bar, internet are some of the
amenities and services that distinguish Ao Nang VIP Hotel Guesthouse
from the other guesthouses in the city.
Thai:

+66 (0) 95 071 0894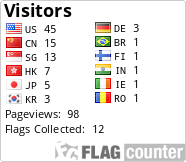 Thalassa Tour, Co. Ltd is the only Spanish tour operator based in Krabi, Thailand,
which offers private boat tours and travel agency services.
Thalassa Tour is specialized in tailor-made boat tours around Krabi province,
Ao Nang local Islands, Hong Islands and Koh Phi Phi Islands.
Key staff such as the guides and underwater photographer are certified and multilingual.
Their friendly staff can assist you in Spanish, Thai, English, Serbian and Russian.
Exclusive and customized trips which means you choose where you want
to go, or you can depend on the advice of the experienced captains and
guides with extensive knowledge of the area to take you to hidden and
secret beaches where you will find beauty and solace away from the
crowds.
Furthermore and unlike conventional tours, the duration of the excursions
are a full day to make the most of a
remarkable trip.
Sunset Tours: excursions ensuring we avoid the morning crowds so you can enjoy
the most spectacular sunsets that Krabi and Koh Phi Phi has to offer while having
delicious fresh BBQ on the beach.
Mr. Jose Luis
Sierra Lopez.